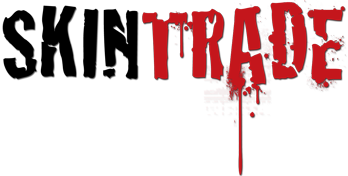 What would you do if you found out the "faux" fur trim on your neck was really made of dog fur? How far will the fur industry go to get you to buy real fur? "Skin Trade" takes you on a journey from the birth of the fur industry as fashion through the current trends, misconceptions, and lies perpetrated upon unknowing consumers. Voices from the underground, celebrities, historians, native americans, activists, designers, fashion icons and experts weigh in on the current use of of fur as fashion, which inevitably begs the question, "Why are animals still being killed for fashion?"
FEATURING
James Cromwell • Todd Oldham • Jorja Fox • John Salley • Rikki Rockett • Alexandra Paul
John Feldmann • Ingrid Newkirk • Rory Freedman • Joshua Katcher • Ashley Paige
Lacey Conner • and many others!
---
THE DIRECTOR

SHANNON KEITH SHANNON KEITH is an award-winning filmmaker and an attorney who specializes in animal rights law. In 2004, she founded Animal Rescue, Media & Education (ARME), a nonprofit advocacy group. In 2010 Shannon started Beagle Freedom Project as a mission of ARME, rescuing animals from laboratories. Her first documentary, "Behind the Mask," garnered several awards, including Best Documentary Feature at festivals nationwide, and has been translated into 12 different languages. As an attorney Shannon represents animal rights activists in the courtroom, defends dogs on death row, and prosecutes animal abusers. As a filmmaker, she focuses on stopping the problem at its roots through educational documentaries

---

THE EDITOR

GENE BLALOCK, the lead singer and songwriter for the Los Angeles-based rock band, The Faded, is an outspoken animal rights activist and an award-winning producer, director, and editor. Gene's extensive knowledge of audio and video production has been honed over the course of editing, directing, and producing dozens of albums, movies and videos, from EP's to full-length albums and from documentaries to music videos. Gene's efforts for a wide range of clients including Last Chance for Animals, advertising agency Leo Burnett, Mothers Against Drunk Driving, and the U.S. Army, have earned him a reputation as a smart, in-touch artist who expertly helps craft a compelling message. Gene produced, edited and scored "Skin Trade."

---

SARAH STOLARis an interdisciplinary artist, dancer, and animal rights activist. She grew up in an art studio/school environment, received a BFA in Painting from the Art Academy of Cincinnati, and a MFA in New Genres from the San Francisco Art Institute. In addition to exhibiting her multi-media visual art on an international stage, Sarah is a passionate vegan who also uses her creative skills to shed light on social injustice. Notable film projects include: producer and art director of Skin Trade, costume designer and performing artist for Goodbye Gauley Mountain - a documentary about the atrocities of mountain top removal, and creator of FARM - a short looping art film installation about factory farming. Sarah also assisted Shannon Keith in subtitling Behind the Mask for international distribution. Sarah is currently teaching drawing and painting at the San Francisco Art Institute and is a principle dancer with UpSwing Aerial Dance Company in Berkeley. She lives in the Bay Area with her husband Jeff Medinas, their two rescued cats Harley and Chopper, and their two rescued dogs Sharpie and Gesso. For more information about Sarah Stolar, visit www.sarahstolar.com.

---

JOHN FELDMANN is an American musician and producer who is the lead singer / guitarist of the band Goldfinger and a vocal activist for animal rights. He openly criticizes celebrities like Jennifer Lopez (who runs a clothing line that makes use of furs) and avid hunter Ted Nugent (who drove Feldmann to write the song "FTN"). On October 3, 2003, Feldmann's house was raided by the FBI in connection with a campaign against the manager of the Los Angeles Department of Animal Services. The General Manager had been targeted by animal rights activists and his car and house had been vandalized. Animal Liberation Front claimed responsibility for the crime. Upon the raid of Feldmann's house by 30 agents, items were taken that were believed to have been related to the campaign, but the charges were later dropped due to lack of evidence. Feldmann sued over the incident and won. The incident led to the writing of the song Iron Fist, which can be found on Goldfinger's 2005 release.

---

RAMY HASSAN grew up in a small town in southeastern Michigan, where the idea of animals having rights simply was not a priority. As he learned more about the plight of animals, he became increasingly incensed. He realized that this anger needed to be channeled into something positive. Trained as a scientist, Ramy embraced his love of filmmaking as an adult. He believes that the power of film can bring about real change in the world.Most recently, Ramy completed a short documentary about the controversy surrounding the La Jolla seals in Southern California. Combining his two passions, filmmaking and animal rights, Ramy hopes to create lasting change for the animals.

---

THE MUSIC

THE FADED combine catchy melodies, serious lyrics, rich instrumentation, and captivating stage shows. Their music blends glam, techno-punk, early alternative, and the energy of today's pop songs to create a powerful new sound that gets people singing and wins new fans at each show. The Faded received the Los Angeles Music Award for Alternative Band of the Year two years running, and regularly plays at The Whiskey A Go-Go and other famous venues. Their song "Leave Out All The Rest" appears on the soundtrack for the film "Twilight." Fronted by animal activist / multi-instrumentalist musician, Gene Blalock, The Faded lends their driving rock sounds to Skin Trade in collaboration with Shannon Keith. For more information, visit www.thefaded.com.

---

DURAN DURAN "Skin Trade" is the 15th single from Duran Duran, and the second single from the Notorious album. It was released in February 1987. Duran Duran was happy to have ARME and UNCAGED FILMS use their song as the title track for their anti-fur documentary of the same name.

---




'Skin Trade' is presented by Uncaged Films and the non-profit 501(c)(3) charitable organization Animal Rescue Media and Education (ARME). ARME's mission is to stop animal abuse at it's roots by making educational documentaries that inform the public about what really happens to exploited and abused animals, as well as those who risk their lives and freedom to save them.

ARME's mission is to eliminate the suffering of all animals. This goal is achieved by rescuing unwanted and homeless animals and by educating the public of the vast extent of the suffering animals endure in our society. Through its actions and words, ARME advances the freedom of all animals.

To learn more about ARME, visit www.arme.tv

---

Uncaged Films was formed in 2004 by Shannon Keith in order to get the animal exploitation message out to mainstream media. Uncaged Films calls it's mission, "liberating media," meaning that it allows the media to see the truth, rather than what big business, government, and institutions would like the public to see. In addition, Uncaged Films works in conjunction with ARME, Shannon Keith's non-profit, in order to fund it's important educational films.

Skin Trade is presented by Uncaged Films and the non-profit 501(c)(3) charitable organization Animal Rescue Media and Education (ARME). ARME's mission is to stop animal abuse at its roots by making educational documentaries that inform the public about what really happens to exploited and abused animals, as well as those who risk their lives and freedom to save them.

Uncaged Films' first production was the documentary, "Behind the Mask," about the Animal Liberation Front, and consequential attempted government interference with animal liberation. To order "Behind the Mask" and learn more about its production, go to: www.uncagedfilms.com
© 2009 UNCAGED FILMS. ALL RIGHTS RESERVED. • TERMS OF USE